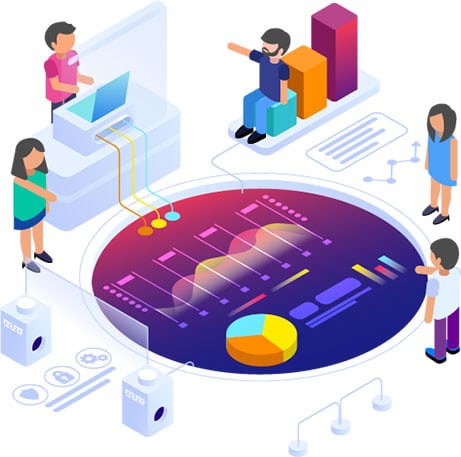 We use the most correct way to develop the mobile app. We create those apps which performs and becomes popular amongst the users. We put strong emphasis on monetization.

Innovative Solutions To Customers
We keep your idea safe and do not disclose with anyone. Then we start development keeping in mind commercial and technical risk. Our process is innovative to safeguard your interest.
Creative Mobile App Design Dallas Services
App design is a vital undertaking for anyone who wants to stay relevant in changing business environments. We are a professional App Design Dallas company who offers a full variety of application design services and solutions to a wide variety of businesses. With our team of professional and competent application developers, we provide comprehensive app services that are remarkably crafted to meet the high standards. Utilizing our expert app designers, we work out on a collaborative strategy to mix all the technical aspects in app to deliver complimentary and logical designs that exceed industry standards.
What Makes Our Dallas App Design Services Excellent?
As a Dallas Mobile Application Design Company, our main objective is to make a straightforward but innovative interface which feels and looks natural to end users. We also aim to make our apps powerful but straightforward in approach, while also fulfilling the customer's needs and specifications in an engaging and creative way.
We achieve it by offering our app development a design and a logical flow which conforms to the market style guides. It's done in order to no go against user experience and expectation or platform conformity. We work very hard to design first-rate apps that boast of flawless transition and great images.
We Design Intuitive Apps
As the industry leaders, we know how important it's for you to remain flexible when it comes the help that you may require during the Dallas App Design process. Our internal procedures are reflection of best practices within the industry. Our mobile application design services are pegged onto continuous consultation with our customers to allow us not just conform to the needs of our customers, but also to develop, refine and know them. All through the design procedure, we maintain close relationships with our customers to keep them side by side throughout the design stage providing them with appealing updates.

High Quality iOS Application
Since beginning mobile app development Dallas has been famous for iOS app development. We have in house capacity to develop the entire mobile app.

High Quality Android Application
We develop quality-rich responsive Android mobile application with easy to use design that meets the best standards of excellence.